Resistors – Low Voltage to High Voltage
PC&S offers solutions -- not just products --
PC&S strives to offer our customers and partners the best value.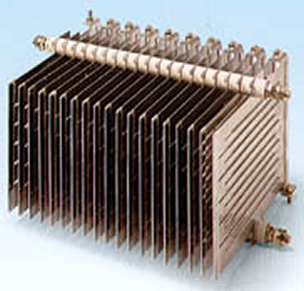 Short circuits between phase and ground can result in irreversible damage to networks and equipment. It is of the utmost importance to be able to control and reduce their effects. Grounding resistors limit the fault current that arises due to phase-neutral short circuits. Grounding resistors are only one of the many stationary or on-board resistors PC&S can provide for your applications.
Our products range from low-voltage systems (<1kV) to high-voltage (132kV insulation class), as well as from very low fault current values (tens of amps) to very high (>10kA). Stationary resistors include products for neutral grounding, harmonic filtering and starting/braking/discharging. Our line of On-board resistors includes products for braking, continuous duty and impulsive duty.
Speak with one of the PC&S contactor and resistor technical engineers to help select the right resistor for your project.
Power Measurement and Control Specialists