Gauges you need to Monitor the Output of your Generator
PC&S offers solutions -- not just products --
PC&S strives to offer our customers and partners the best value.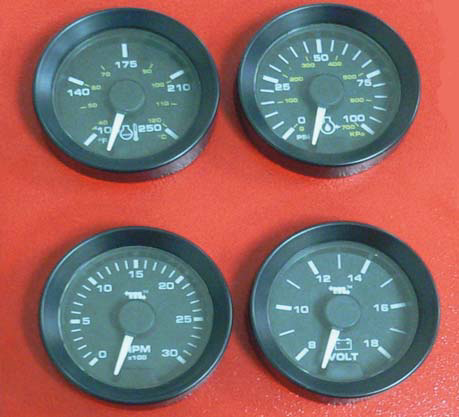 The PC&S line of oil pressure, water temperature, coolant temperature, fuel, voltmeter and elapsed hour gauges are perfect for your extreme duty, industrial applications!
Dustproof and waterproof, these gauges are ruggedized in steel cases, feature glass fronts provide long service under adverse conditions, are supplied gasket sealed, operate with 12V,DC or 24V,DC voltage, can be backlit with a 2-watt bulb and offer universal operation in your genset.
The black dial with white imprint and white pointer with a 90-degree movement make the gauges easy to read.
For downloadable PC&S gauges and senders specfications
PDF click here or view below.
Power Measurement and Control Specialists