RoCoil™ Flexible Current Transformer with a 5A - 5000A current range
PC&S offers solutions -- not just products --
PC&S strives to offer our customers and partners the best value.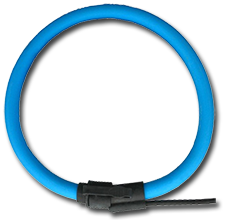 The DENT RoCoil™ Current Transformers have been designed for accurate non-intrusive measurement of AC current, pulsed DC or distorted waveforms. This type of sensor may be used to measure AC current over a wide dynamic range and from 40 Hz to 5 kHz. Note: The RoCoil™may require use of integrator/amplifier.
View PDF Datasheet below. Some browsers do not support this function, or you may need to Download Here.

Powerful and Versatile Loggers to Measure Power Consumption
Allocate energy costs to a diverse mix of products in manufacturing companies. Sub-meter building facilities that are leased to other commands on military bases. Perform short-term load profiles to determine if and when new electric service is needed in schools and hospitals. Meter large energy consumers who may be at risk for assessment of peak-power penalties or power factor charges. Monitor lighting trends in institutional, commercial and educational facilities. Verify and manage energy consumption.
PC&S offers complete monitoring kits for determining capacity requirements of stand-by generators, too, to keep you in accordance with the new NEC 702.5 regulations for sizing generators in new installations.
The complete line of Power Loggers from PC&S puts you on the road to savings with your power and energy bills!
Power Measurement and Control Specialists